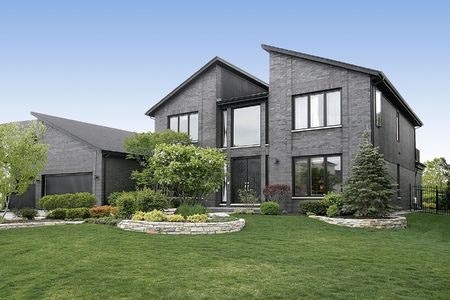 The Case-Shiller 10 and 20-City Home Price Indices for June reported year-over-year gains of 8.10 percent while the Case-Shiller National Home Price Index covers all nine census regions and reported a year-over-year gain of 6.20 percent.
Readings for all three indices worsened as compared to May readings, and all cities tracked showed slower growth in home prices. The National Home Price Index, which is now published monthly, rose by 0.90 percent from May's reading, and both the 10 and 20-City Index posted month-to-month gains of one percent.
Five cities including Detroit, Las Vegas, New York, Phoenix and San Diego posted larger gains in June than for May.
Regional Home Price Growth: NYC Leads Cities in June
According to the Case-Shiller 20-City Index, New York City led home price growth in June with a reading of +1.60 percent. Chicago, Detroit and Las Vegas posted gains of 1.40 percent with Las Vegas posting its largest home price gain since last summer.
Year-over-year, Las Vegas posted the highest growth rate at 15.20 percent. San Francisco's home price gains slowed to a year-over-year rate of 12.90 percent. Phoenix posted its slowest home price growth since March of 2012 with its June reading of 6.90 percent.
Home Prices Rise, But Modestly
While home prices in all cities tracked by Case-Shiller rose for the third consecutive month, analysts said that the Federal Reserve may increase its target federal funds rate as soon as the first quarter of 2015. This would lead to higher mortgage rates, which could further flatten home price growth.
Home affordability became an issue for many would-be buyers after the rapid rate of home price growth seen in 2013. Lower demand for homes could also impact the rate of home price appreciation as inventories of available homes rise. With these factors and no one knowing exactly when the Fed will act to raise rates, it's unlikely that home prices will rapidly escalate in the coming months.
FHFA Reports Slower Home Price Growth in June
FHFA, the agency that oversees Fannie Mae and Freddie Mac, reported that June home prices slowed from May's reading of 5.40 percent year-over-year to 5.20 percent year-over-year in June. FHFA reports on properties connected with mortgages owned or guaranteed by Fannie Mae and Freddie Mac. FHFA shared some positive trends for seasonally adjusted purchase-only home prices in its June report:
June's home prices rose in 40 states.

Home prices rose for the seventh consecutive month

Home prices rose for 23 of the last 24 months with the November 2013 as the exception.

Home prices rose in the second quarter of 2014 in 74 of 100 metropolitan statistical areas (MSAs) tracked by the federal government.

Home prices in the Pacific and Mountain census districts continued to slow in the second quarter. After rapid growth in home prices in 2013, this appears to indicate and expected adjustment rather than an unexpected crash in home prices for these regions.
While slower growth in home prices is of concern to homeowners, more affordable prices will likely encourage more would-be buyers to become actual buyers.