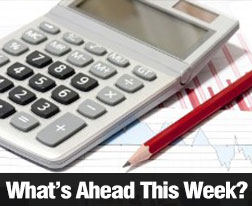 Last week's housing related reports included the National Association of Home Builders (NAHB) Housing Market Index for February, The Commerce Department's report on Housing Starts for January and Freddie Mac's weekly report on average mortgage rates. The Federal Reserve released the minutes of January's FOMC meeting, which indicated that FOMC members are in no hurry to raise the target federal funds rate. The details:
Home Builder Confidence, Housing Starts Impacted by Winter Weather
The NAHB Housing Market Index for February fell from January's reading of 57 to 55. Analysts expected a reading of 59. This was the lowest reading since October, but February's reading remains above the benchmark of 50. Readings exceeding 50 indicate that more home builders are confident about housing market conditions than not.
According to the NAHB, harsh weather contributed to lower builder confidence in February. NAHB Chief Economist David Crowe said that low mortgage rates, increasing affordability and improving job markets are helping home buyers.
The NAHB Housing Market Index is calculated based on three components. Builder confidence dropped by one point to a reading of 61 for current housing market conditions. Not surprisingly, the winter weather caused buyer foot traffic to drop five points to a reading of 39. A gauge of housing market conditions in the next six months was unchanged.
Regional readings showed declines in three of four regions: The Northeast saw a one-point drop to 46; the Midwest and South dropped by two points to readings of 54 and 57. The Western region gained two points for a reading of 68.
The U.S. Commerce Department reported that January's Housing Starts dropped from 1.09 million in December to 1.07 million in January; the reading for January matched analysts' expectations.
Weekly jobless claims provided some good news; they dropped from the prior week's reading of 304,000 new claims to 283,000 new claims. The expected reading was 290,000 new jobless claims.
Mortgage Rates Rise, Points Unchanged
Freddie Mac reported that average mortgage rates rose last week. The rate for a 30-year fixed rate mortgage rose by seven basis points to 3.76 percent; the average rate for a 15-year fixed rate mortgage increased by six basis points to 3.05 percent and the average rate for a 5/1 adjustable rate mortgage was unchanged at 2.97 percent. Discount points were unchanged at 0.6 percent for fixed rate mortgages and 0.50 percent for 5/1 adjustable rate mortgages.
What's Ahead
Next week's scheduled economic news includes several reports related to housing. New and existing home sales reports will be released along with the Case-Shiller Composite Housing Market reports. FHFA will release its House Price Index Report and Fed Chair Janet Yellen is set to testify before Congress. Reports on Consumer Sentiment and Consumer Confidence are also scheduled along with weekly reports on jobless claims and mortgage rates.