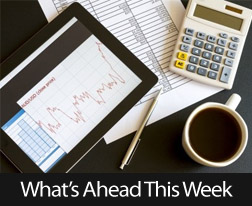 Last week's economic news included the minutes from the most recent FOMC meeting, which indicated that the Fed's monetary policymakers are eyeing a potential increase in the target federal funds rate, but don't expect to do so immediately.
Members of the Federal Open Market Committee expressed concerns about lagging housing markets and noted that inflation has not yet achieved the Fed's two percent goal. When the Fed decides to raise its target federal funds rate, which now stands at 0.00 to 0.25 percent, Interest rates and mortgage rates can be expected to rise as well.
Mortgage Rates Lower, Jobless Claims Rise
Freddie Mac reported that mortgage fell last week. The average rate for a 30-year fixed rate mortgage fell by four basis points to 3.66 percent; the average rate for a 15-year mortgage dropped by six basis points to 2.93 percent. The average rate for a 5/1 adjustable rate mortgage was nine basis points lower at 2.83 percent. Discount points were unchanged across the board at 0.60 percent for fixed rate mortgages and 0.50 percent for 5/1 adjustable rate mortgages.
New jobless claims rose to 281,000 against projections of 285,000 new claims and the prior week's reading of 267,000 new claims. Analysts said that the Easter holiday week affected weekly jobless claims, and that the varied dates of the Easter holiday and spring break weeks for schools can impact weekly readings for new unemployment claims.
The four-week rolling average of jobless claims fell to its lowest reading since June 2000. The four-week rolling average is considered a more dependable source for identifying labor force trends, as it lacks the volatility associated with holidays and one-time events that can cause great variation in weekly readings for new jobless claims.
What's Ahead
Next week's scheduled economic reports include retail sales, retail sales not including the automotive sector, the Federal Reserve's Beige Book report, which includes anecdotal reports of economic conditions reported to the Fed, and Housing Starts. The usual reports for weekly jobless claims and Freddie Mac's mortgage rates survey will be released Thursday.
On Friday, the University of Michigan will release its Consumer Sentiment report, which provides indications of how American consumers view current economic conditions. While general in scope, consumer sentiment can suggest how consumers view buying homes.
A lack of positive sentiment about the economy in general and jobs in particular suggests that fewer Americans may be ready to buy homes. Increasing positive sentiment indicates less concern about economic conditions and could point to more Americans entering the housing market as the peak home- buying season gets underway.