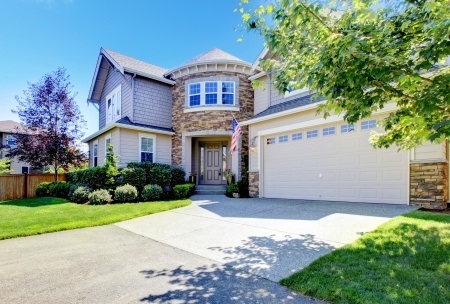 2017 started with good news; fixed mortgage rates were lower, but the national unemployment rate ticked upward and labor reports showed fewer openings for public and private sector jobs. Construction spending was higher in November.
Mortgage Rates Lower; Construction Spending Higher
Freddie Mac reported lower average rates for fixed rate mortgages as the average rate for a 5/1 adjustable rate mortgage crept up. The average rate for a 30-year fixed rate mortgage dropped by 12 basis points to 4.20 percent; The average rate for a 15-year mortgage fell 11 basis points to 3.44 percent while the average rate for a 5/1 adjustable rate mortgage gained three basis points to 3.33 percent. Discount points averaged 0.50 percent for fixed rate mortgages and 0.40 percent for 5/1 adjustable rate mortgages.
Construction spending was higher in November according to the Commerce Department and reached the highest level since April 2006. The November reading was 0.90 percent higher as compared to an expected reading of 0.60 percent and October's original reading of 0.50 percent, which was revised to 0.60 percent. Lower mortgage rates coupled with more construction could help ease low inventories of available homes and provide relief to first-time and moderate-income home buyers who've been challenged by rapidly rising home prices and mortgage rates.
Fewer New Jobless Claims: Unemployment Rate Rises
The government's Non-Farm Payrolls report for December showed lower job openings for government and private sector employers with a reading of 156,000 jobs added against the expected reading of 180,000 job openings and November's reading of 204,000 job openings.
ADP reported similar results for its December reading on private sector jobs; 153,000 jobs were created against November's reading of 215,000 jobs created. Analysts said that hiring is increasing, but not as fast as in prior months. On average, 174,000 private-sector jobs were created monthly in 2016 as compared to a monthly average of 209,000 private sector jobs created in 2015.
Weekly jobless claims were lower last week with 235,000 new claims filed; 260,000 new claims were expected based on 263,000 new claims filed the previous week.
December's national unemployment rate rose to 4.70 percent from 4.60 percent in November. Analysts said that the uptick was likely fueled by employers deleting former workers from their payrolls at year-end.
What's Ahead
This week's scheduled economic reports include readings on job openings, consumer sentiment and weekly readings on new jobless claims and mortgage rates.